Overview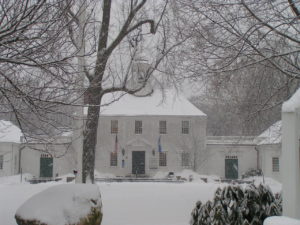 The Probate Court becomes involved in the lives of individuals who are incapable of caring for themselves and/or their property. The Court is entrusted with the responsibility of protecting the interests of these individuals. This duty is carried out by the appointment of a conservator, who is authorized by law to provide supervision and who is, in many respects, an agent of the Court. As there are various types of conservatorships, it is recommended that anyone considering a conservatorship contact the Court, as well as competent legal counsel.
For a more detailed look at guidelines for conservators click here.
FEES
Please note that there are fees associated with the filing of Conservatorships. All petitions for new conservatorships must be accompanied by:

$225.00 check payable to Treasurer State of Connecticut;
A $53.00 check payable to the Fairfield Town Clerk (if the respondent owns real property), and
A $50.00 check payable to "Constable" (for personal service on the respondent)

Additionally, please note that the fee for

any

other conservatorship application is $225.00.
Applications for sales of real estate must also be accompanied by a check for $36.75 payable to Brooks Community Newspapers (for real property located in Fairfield).
Please note, fees are subject to change.
Common forms in Conservatorship matters include:
PC-170 Report of Court-Appointed Attorney
PC-183 Appearance of Attorney
PC-184 Request/Order – Waiver of Fees/Petitioner
PC-184A Request/Order – Waiver of Fees/Respondent
PC-300 Petition for Appointment of Conservator
PC-301 Petition for Voluntary Representation by Conservator
PC-302 Petition/Appointment of Temporary Conservator
PC-303 Petition to Terminate Tenancy or Lease/Change Residence/Sell or Dispose of Household Furnishings of Conserved Person
PC-310 Affidavit/Appointment of Commissioner of Social Services as Conservator
PC-370 Physician's Evaluation/Conservatorship
PC-371 Conservator's Report
PC-371A Conservator's Report/Placement or Request for Hearing on Placement
PC-400 Petition to Sell or Mortgage Real Property
PC-440 Inventory
PC-441 Fiduciary's periodic or Final Account (Short Form)
PC-480 Probate Bond
PC-482 Appointment of Judge of Probate as Agent for Service by Non-Resident Fiduciary
PC-902 Petition/Judicial Commitment for Treatment of Tuberculosis [No Prior Emergency Order Issued]
PC-903 Petition/Judicial Order Continuing a Prior Emergency Commitment for Treatment of Tuberculosis
PC-904 Petition/Judicial Order Enforcing Examination of Respondent for Tuberculosis