Overview
The Probate Court will often appoint a conservator for individuals who are incapable of caring for themselves and/or their property. Often, the conservator is a family member or a trusted friend of the respondent. In other situations, the Court may appoint a conservator to be responsible for protecting the interests of these individuals. A conservator is authorized by law to provide supervision and is an agent of the Court. As there are various types of conservatorships, it is recommended that anyone considering a conservatorship contact the Court, as well as legal counsel.
For a more detailed look at Guidelines for Conservators click here.
To access a User Guide for Guardians of Minors click here.
FEES
Please note that there are fees associated with the filing of Conservatorships. All petitions for new conservatorships must be accompanied by:

A $250.00 check payable to "Treasurer, State of Connecticut";
A $60.00 check payable to the "Fairfield Town Clerk" (if the respondent owns real property), and
A $60.00 check payable to "Constable" (for personal service on the respondent)
Common Conservatorship Forms: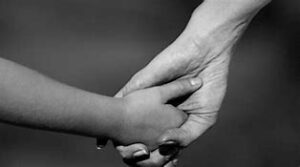 PC-300 Petition for Appointment of Conservator
PC-301 Petition for Voluntary Representation by Conservator
PC-370 Physician's Evaluation/Conservatorship
PC-371 Conservator's Report
PC-184 Request/Order – Waiver of Fees/Petitioner
PC-184A Request/Order – Waiver of Fees/Respondent
PC-400 Petition to Sell or Mortgage Real Property
PC-440 Inventory
PC-441 Fiduciary's periodic or Final Account (Short Form)
PC-442 Financial Report/Conservator Guardian
PC-442A Schedule A: Proposed Distribution/Final Financial Report
PC-480 Probate Bond
PC-482 Appointment of Judge of Probate as Agent for Service by Non-Resident Fiduciary