Overview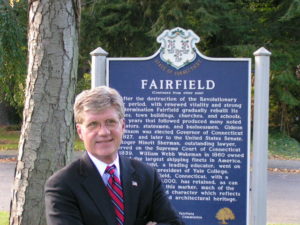 Every person in the State of Connecticut who is 18 years of age or older is considered to be an adult – that is, legally capable of directing his personal and financial affairs. Persons with intellectual disabilities, however, may be totally or partially unable to meet essential requirements for their physical health or safety and/or unable to make informed decisions about matters related to their care. A Court appointed guardian is not necessary for all adults with mental retardation however the Probate Court is authorized to appoint a guardian in cases that require one. The Court works in conjuction with the State of Connecticut Department of Developmentally Disabled. For assistance specific to your matter, please contact the Court.
For a more detailed look at Probate Court procedures involving persons with intellectual disabilities click here.
FEES
Please note that there are fees associated with the filing of Guardianships of the Intellectually Disabled. All petitions for new guardianships must be accompanied by:

$225.00 check payable to Fairfield Probate Court;
A $50.00 check payable to "Constable" (for personal service on the respondent)

Additionally, please note that the fee for

any

other guardianship application is $225.00.
Please note, fees are subject to change.
Guardianship of the Intellectually Disabled Forms:
PC-170 Report of Court-Appointed Attorney
PC-180 Second Sheet
PC-181 General Waiver
PC-183 Appearance of Attorney
PC-184 Request/Order – Waiver of Fees/Petitioner
PC-184A Request/Order – Waiver of Fees/Respondent
PC-440 Inventory
PC-482 Appointment of Judge of Probate as Agent for Service by Non-Resident Fiduciary
PC-700 Petition/Guardianship of Person with Intellectual Disability
PC-701 Petition/Placement of Person with Intellectual Disability
PC-702 Petition/Sterilization of Adult
PC-771 Guardian's Report/Guardianship of Person with Intellectual Disability
PC-772 Psychologist's Report/Placement of Person with Intellectual Disability
PC-773 Panel Evaluation/Sterilization of Adult